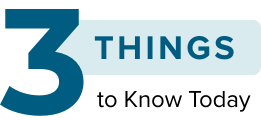 COVID Lawsuits Have Arrived: Which Doctors Are at Risk?
COVID-19–related lawsuits are being filed against healthcare professionals in the wake of the pandemic. All told, patients with confirmed or suspected COVID-19 have filed 245 claims since the pandemic began, according to a September report from Aon — a global firm that provides risk, reinsurance, and health solutions — and the American Society for Health Care Risk Management.
Some 162 COVID-related claims remain open, according to The Doctors Co, a national medical malpractice company. Such claims involve plaintiffs who either had COVID-19 and needed care because of it or deal with care that physicians provided that was affected by COVID-19 in some way.
Primary targets: Physicians working in acute care settings, such as emergency departments and urgent care centers, are the primary targets of COVID-related lawsuits involving doctors.
Cases closed: Of the 245 cases, 89 claims are closed, Aon said. The average cost was $43,000 per claim. Six of the claims cost $300,000 or more; the highest settlement was for $700,000. Most of the allegations revolve around delay in treatment or delay in diagnosis.

Sexual-Health Care for Disabled Youth: Tough and Getting Tougher
Talking to youth about sexuality and reproductive health is more challenging when they have developmental or intellectual disabilities. The Multnomah County Health Department in Portland, Oregon, compiled guidelines for healthcare professionals to deal with such youth on the basis of research that the department conducted in 2016. The guidelines provide scenarios and hypothetical situations to prepare healthcare providers to handle them when they come up.
Sensitive issues: Healthcare professionals have to deal with such topics as unexpected pregnancy, contraception, sexual activity, menstruation, contraceptives, and counseling parents who might not want to acknowledge their children's emerging sexuality.
Who's affected: One in four children and adolescents aged 12-17 years have special healthcare needs because of disability, according to the 2019 National Survey of Children's Health. More than 1.3 million people aged 16-20 years have a disability, the American Community Survey estimated.

A New Procedure Could Expand Reproductive Choices for Transgender Women
A new technique may make it easier for transgender women to have children, The New York Times reports.
Transgender women take medications to suppress testosterone production and increase estrogen, which tend to decrease sperm production or shut it down entirely. But a new procedure called extended sperm search and microfreeze (ESSM) makes retrieving that sperm possible unless sperm production has stopped altogether.
Less invasive: Previously, patients with low sperm counts had to undergo invasive surgery in which sperm was removed through a needle inserted into the testicle. The process can be painful and can damage the testes.
The problem: Sperm production requires consistent testosterone production in the testicles. ESSM does not increase sperm production but allows doctors to find and freeze small amounts of sperm without side effects.
For more news, follow Medscape on Facebook, Twitter, Instagram, and YouTube
Source: Read Full Article