In a recent study published in Morbidity and Mortality Weekly Report, researchers assessed the impact of pre-departure testing on severe acute respiratory syndrome coronavirus 2 (SARS-CoV-2)-positivity rates post-arrival among international travelers.
Background
From 6 December 2021, international air travelers boarding flights to the US were needed to present either a SARS-CoV-2-negative result taken one day or less prior to departure or confirmation of coronavirus disease 2019 (COVID-19) recovery within the previous 90 days. From 12 June 2022, pre-departure COVID-19 testing was not required, but the Centers for Disease Control and Prevention (CDC) continued recommending it. Several modeling studies estimate that pre-departure testing a day prior or on the day of travel decreases SARS-CoV-2 transmission or importation by almost 31% to 76%.
About the study
In the present study, researchers assessed the effect of COVID-19 testing pre-departure on testing results post-arrival in international travelers.
The Traveler-based Genomic Surveillance Program monitored travelers at international airports to discover novel and developing SARS-CoV-2 variants to facilitate worldwide surveillance. Volunteering international passengers aged 18 years or above arriving at airports located in Atlanta, Georgia; New York, New York; Newark, New Jersey; and San Francisco, California provided a lower nasal swab sample after arrival at the airport.
Participants answered a structured questionnaire inquiring about their demographic information, the origin of their flight, whether pre-departure COVID-19 testing was performed, and whether a molecular or antigen test had been conducted.
Dry nasal swab specimens were collected by the flight origin nation. A Ginkgo Bioworks laboratory network laboratory received pooled samples of reverse transcription–polymerase chain reaction (RT-PCR) testing of SARS-CoV-2. The team compared the findings of the post-arrival RT-PCR test from 20 March to 11 June, when pre-departure testing was mandatory, to those from 12 June to 3 September, when the predeparture assessment was voluntary.
Results
Over the period between 20 March and 3 September 2022, almost 28,056 travelers incoming from 24 countries were screened for SARS-CoV-2, providing 3,049 pooled samples with an average of eight participant specimens per pool. From 20 March to 11 June, approximately 13,190 out of 16,668 participants reported having a pre-departure test.
However, between 12 June and 3 September, this proportion dropped by 80% to 1786 out of 11,123 individuals reporting having taken a pre-departure test. Also, antigen tests were administered to 10,349 of the 14,976 travelers who indicated the type of pre-departure test.
The team noted that 691 out of 3,049 specimen pools tested SARS-CoV-2-positive via RT-PCR during the analysis period. The proportion of positive pools grew from 17.9% to 56% between 20 March and 11 June, which reduced to 28.0% between 12 June and 3 September. The rise in the proportion of positive post-arrival test findings from 20 March to 11 June and 12 June to 3 September was consistent across nations, collection airports, pool sizes, and incidences and was evident in both bivariate and univariate logistic regression. Individuals participating in the study during each period were of similar gender and age.
After statistical adjustment for the incidence of COVID-19 in the flight's pool size, country of origin, and collection airport was performed, the results of a multivariable model revealed that sample pools collected between 20 March and 11 June were 52% less likely to test SARS-CoV-2 positive as compared to those collected when a pre-departure assessment was voluntary.
Conclusion
The study findings showed that post-arrival COVID-19 test findings had a considerably lower probability of testing positive when COVID-19 testing pre-departure was mandatory compared to the 12-week period after the testing was deemed voluntary. According to observed and real-world traveler information, these results confirmed the efficacy of pre-departure testing as a technique for lowering SARS-CoV-2 transmission related to travel.
Journal reference:
Bart SM, Smith TC, Guagliardo SA, et al. Effect of Predeparture Testing on Postarrival SARS-CoV-2–Positive Test Results Among International Travelers — CDC Traveler-Based Genomic Surveillance Program, Four U.S. Airports, March–September 2022. MMWR Morb Mortal Wkly Rep 2023;72:206–209. doi: http://dx.doi.org/10.15585/mmwr.mm7208a2 https://www.cdc.gov/mmwr/volumes/72/wr/mm7208a2.htm

Posted in: Medical Science News | Medical Research News | Disease/Infection News
Tags: Antigen, Coronavirus, Coronavirus Disease COVID-19, covid-19, Efficacy, Genomic, Ginkgo, Laboratory, Mortality, Polymerase, Polymerase Chain Reaction, Respiratory, SARS, SARS-CoV-2, Severe Acute Respiratory, Severe Acute Respiratory Syndrome, Syndrome, Transcription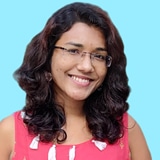 Written by
Bhavana Kunkalikar
Bhavana Kunkalikar is a medical writer based in Goa, India. Her academic background is in Pharmaceutical sciences and she holds a Bachelor's degree in Pharmacy. Her educational background allowed her to foster an interest in anatomical and physiological sciences. Her college project work based on 'The manifestations and causes of sickle cell anemia' formed the stepping stone to a life-long fascination with human pathophysiology.
Source: Read Full Article