Editor's note: Find the latest COVID-19 news and guidance in Medscape's Coronavirus Resource Center.
More than 50 of America's leading academic medical centers did an impressive job of rapidly translating best available medical evidence into institutional clinical practice guidelines for patients with COVID-19 under crisis conditions at the height of the second pandemic surge in December 2020. That's the conclusion of a survey of hospitalist members of the Hospital Medicine Reengineering Network (HOMERuN), a group formed before the pandemic to accelerate discovery and implementation of hospital quality improvements. The findings from the survey were published April 4 in JAMA Network Open.
Mainstream medicine can be notoriously slow to adopt research-demonstrated treatment outcomes in light of new medical evidence; the estimated average time lag was 17 years. COVID-19 presented a unique crisis and level of urgency for America's hospitals. At first there was little clinical evidence to act on, but new evidence emerged almost overnight as researchers around the world attempted to get a handle on a frightening pandemic of historic proportions.
A Snapshot of Best Evidence
HOMERuN hospitalists at 83 sites were surveyed on December 17, 2020, about their institutional recommendations for managing COVID-19; 52 (63%) responded by February 10, 2021. Their institutions' guidelines were compared with results from pivotal controlled trials and from practice guidelines available at the time that were issued by the National Institutes of Health, the Infectious Diseases Society of America, and the American Society of Hematology based on whether evidence indicated that a given intervention was of benefit or the guidelines supported its administration.
The survey thus offers a snapshot of what was considered best evidence-based or guideline-recommended practice for inpatient management of COVID-19 as of December 2020, which no doubt evolved in subsequent months. But of more enduring interest is how hospitals and hospitalists determined, and then enacted, evolving best practice for their facility at that point in the pandemic.
The researchers asked about six treatment strategies: the medications remdesivir, dexamethasone, and baricitinib, as well as convalescent plasma, therapeutic anticoagulation therapy, and proning of awake patients. Between 94% and 100% of the hospitals recommended the evidence-supported corticosteroid dexamethasone for patients who required at least 4 L of oxygen, while only 17% recommended D-dimer-based therapeutic anticoagulation.
"Best evidence reached these hospitals," said the study's corresponding author, Alan Kubey, MD, a hospitalist at Thomas Jefferson University Hospital, Philadelphia, Pennsylvania, and at the Mayo Clinic, Rochester, Minnesota. "When the evidence and guidelines aligned, the result was pretty impressive. I think we established a speed record for medical centers to translate evidence to internal guidelines."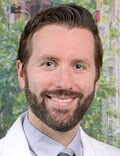 Dr Alan Kubey
Collectively, results showed that academic medical centers were sophisticated consumers of information, willing to bridge knowledge gaps with expert opinion, Kubey said. But the researchers who conducted the survey did not ask how well the institutional guidelines determined actual clinical practice. "I suspect we also have to improve how we trickle down from hospital-level guidelines to clinicians at the bedside."
At the time of the survey, participating hospitals were employing multidisciplinary COVID committees to review the literature. They communicated via email and institutional websites and developed COVID-specific order sets and templates that were integrated into electronic medical records, which were leveraged for decision support. "We saw folks innovating in the face of uncertainty and knowledge gaps and coming up with new ways to process and disseminate the information, which was pretty neat," Kubey said.
"I hope this study highlights how we can learn from the example of these providers how to rapidly, methodically read through the data, critically appraise it, and get it out to clinicians," Kubey said. "I would emphasize that 'critical appraisal' part, because a lot of clinicians, especially early on, were led astray by social media, 'preprint' articles that had not yet been peer reviewed, and studies with significant limitations." He was one of many doctors who briefly prescribed hydroxychloroquine, which was soon found to be ineffective as a COVID-19 treatment.
The survey also identified a clear trend toward treatment rather than nontreatment, especially when the national guidelines diverged from each other or from the research evidence. A surprisingly large proportion of hospitals recommended unsupported treatments.
"It feels like you're doing something if you treat," Kubey explained. "It's incredibly hard to look the patient or family member in the eye and say: 'We're doing all we can. This is the best we've got.' But if we don't know if the treatment works, we may be exposing the patient to harm."
How Did Hospitalists Respond
At Thomas Jefferson, hospitalist division director Rebecca Jaffe, MD, brought her background as a patient safety officer and quality and safety educator into the crisis, co-founding the Hospital Medicine COVID Council in March 2020. It aimed to offer a "single source of truth" about COVID-19 treatment for the hospital medicine groups in her health system, along with email updates and a centralized online COVID manual, which was color coded and was updated daily.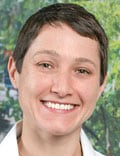 Dr Rebecca Jaffe
"I'm a hospitalist; my colleagues and I were admitting these patients. We had to make quick decisions about how to treat this disease," Jaffe said. "We pulled together a work group and started meeting daily. Every day people would bring problems and ask questions. Our group either knew the answer, knew how to find the answer, or could disseminate temporary guidance while we worked on a solution." The group continued to meet daily through June 2020 and then again for the second surge, adapting the role as institutional structures evolved.
At Washington University Medical Center in St. Louis, which also participated in the study, Han Li, MD, had just started working as a full-time clinical hospitalist in 2019. "We were starting to hear about this new respiratory illness. Instantly, I felt interested."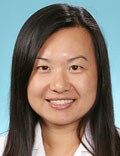 Dr Han Li
Li volunteered to be involved in the first pandemic response at the hospital. "I realized there had to be a way to update the guidelines, which were changing hour by hour, and to store all of that information in a single source. So, I created Barnes-Jewish Hospital's COVID Manual. I was the editor; I sent it out for feedback. I was also a member of the BJH COVID Treatment Guidance Group and collated all of the communications on protocol and treatment recommendations. Initially, the manual was just for members of our division, but eventually it spread to 14 BJH-collaborating hospitals."
Lessons in Nimbleness
If hospitals and hospitalists were able to change practice quickly in the face of such a crisis, are there lessons that might inform a similar nimbleness for medical care in a non-crisis, post-pandemic world? "I hope the lessons were learned, not only for COVID-19 — which is still out there — but also how to translate updated information on, let's say, diabetes," Kubey responded. "How can we make sure the best evidence is in the hands of clinicians at the bedside? I hope we can leverage some of the novel methods we saw in this study."
COVID was a uniquely difficult event for medicine, he said. "At the same time, it was one of the finest moments for the medical community. There was so much dedicated effort, looking at a single problem we were all facing, which helped to bridge the silos of medicine and allowed us to accomplish so much more in such little time."
He worries that it will be hard to replicate that kind of focus after the pandemic goes away. "We need that intense focus, but also a support system that will allow us to do it longitudinally. This project really crystallized in my mind what we can accomplish when we work together and share information in near real time. The more we share best practices, the better for everyone. I'd love for the medical community to build a truly collaborative healthcare system."
No relevant financial relationships have been reported.
JAMA Netw Open. Published online April 4, 2022. Full text
Larry Beresford is an Oakland, California–based freelance medical journalist with a breadth of experience writing about the policy, financial, clinical, management, and human aspects of hospice, palliative care, end-of-life care, death, and dying.
For more news, follow Medscape on Facebook, Twitter, Instagram, and YouTube.
Source: Read Full Article