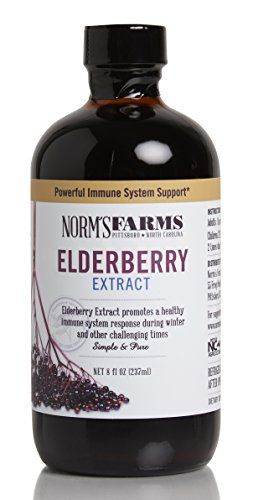 Flu shots are your BFF during the holiday season, protecting you from Uncle Joe's far-reaching sneezes at Thanksgiving. But if you get a shot and start feeling funky anyway (it's possible—they're not foolproof for every strain), you may want to reach for elderberry extract. It isn't just an old wives' tale: New research shows the all-natural option can actually help reduce the duration and severity of flu symptoms.
(Note: It doesn't prevent the flu, so that annual prick is still your best bet.)
Scientists think the flavonoid-rich berry may block the function of certain glycoprotein spikes found in influenza viruses (when that happens, the virus can't attach to cells) and boost your immune system overall.
So consider picking up elderberry at the pharmacy (unless you have an autoimmune disease—if so, chat with your doc, as the extract might make flu symptoms worse for you). Follow the dosage…and fast. The sooner you take it, the quicker you'll feel 100 percent.
This article originally appeared in the November 2019 issue of Women's Health.
Source: Read Full Article