What is empyema?
Non-surgical treatments for empyema
Surgical treatments for empyema
What is the evidence for treatments for empyema?
References
Further reading
---
Empyema often co-occurs with pneumonia and refers to the presence of pus in the pleural space. There is a range of therapeutic options available for the management of empyema, the primary aim being to drain the site of fluid. These treatments can be divided broadly into surgical and non-surgical.
What is empyema?
Empyema is the accumulation of purulent (containing or discharging pus) fluid in the thoracic cavity. Purulent (If pleural effusion is empyema is given even if a microbial test is not positive. The primary cause of empyema is pneumonia, and the condition starts with para pneumonia pleural effusion (however, the physiology is variable).
Non-surgical treatments for empyema
Non-surgical treatment options include the drainage of pus via the insertion of a tube through the chest wall (thoracostomy drainage), all through the intercostal muscles (intercostal drainage).
In thoracostomy, a small area of the chest is dissected, and a chest tube is placed through the muscle of the chest wall. Treatment usually takes between 7 and 10 days to ensure minimal drainage. Clinical tests or radiographic images guide the point at which empyema is resolved.
Complications of thoracostomy include an incorrectly placed tube, tissue trauma, and pulmonary edema formation.
Intrapleural fibrinolysis is an adjunct to treatment. It involves the use of fibrinolytic agents to dissolve fibrinous clots and membranes. These fibrinolytic agents include streptokinase and streptodornase.
Thoracentesis is a secondary form of non-surgical management and involves aspirating the pleural fluid there a catheter that has been inserted through the chest. Thoracentesis can be performed using computer tomography guidance or ultrasound.
The complications that can arise from thoracentesis include the entry of air in the space around the lungs, called positive pneumothorax; the entry of blood in the space around the lungs, called hemothorax; the displacement of the catheter, and the formation of an abnormal passageway between the large airways in the lungs (bronchi) and the pleural cavity. These are called bronchopleural fistula.
Surgical treatments are considered in patients that require a prolonged period of thoracostomy; they are considered to be non-responders.
Surgical treatments for empyema
Surgical treatment involves entry into the site of the empyema via the chest cavity for clearing out the infection (thoracotomy) or camera-assisted incisions on the chest wall, known as video‐assisted thoracoscopic surgery (VATS).
In VATS, the pleural cavity can be visualized using a video recording of the site. This allows posts to be drained as well as the disruption of any septations. After the surgery is concluded, a temporary chest tube remains to allow any drainage of accumulated effusions. A tube from the chest enables fluids to be drained.
Open thoracotomy similarly allows exploration of the pleural space to drain the effusion.
Risks from both forms of surgical intervention include pain in the ribs, called intercostal neuralgia, positive pneumothorax, and anesthetic complications. Longer recovery periods are generally needed with surgical interventions; however, VATS is more commonly performed as the recovery period for this form of surgery is lower relative to open thoracotomy.
What is the evidence for treatments for empyema?
Evidence published by the Cochrane Database of Systematic Reviews examined the effectiveness and safety of two treatments for either pleural empyema or parapneumonic effusion: surgical and non-surgical. The authors included randomized controlled trials with surgical and non-surgical interventions for adults and children with empyema.
Eight randomized controlled trials consisting of a total of 391 subjects were included: six examined empyema in children and two in adults. These trials compared non-surgical thoracostomy (with or without intrapleural fibrinolysis) to thoracostomy.
When comparing open thoracotomy versus thoracostomy drainage, only one study included children and showed statistically significant reductions in the mean length of hospital stay (5.9 days) for that subject to thoracotomy. This study also showed that procedural complications were statistically significantly lower for those treated with surgical intervention compared with non-surgical drainage.
For the comparison of VATS and thoracostomy, data was pulled in a meta-analysis of seven studies. Both procedural complications and mortality in both adults and children with or without fibrinolysis were not statistically significant between both groups. Moreover, the main length of hospital stay was statistically lower for those treated with VATS than those subjected to thoracostomy.
The authors were unable to perform an analysis of mean hospital stay for adults; therefore, there is limited evidence to suggest that thoracostomy reduced the length of stay in the hospital.
In addition, the quality of evidence for mortality was considered low due to a range of confidence intervals and indirect measures.
Overall, the authors concluded no statistical significance in mortality between surgical and non-surgical interventions for empyema for all age groups. Evidence quality was judged to be moderate overall, hampered by the lack of measurements of common outcomes for each separate analysis and inconsistencies.
The authors suggest that patient-centered outcomes, including functional scores and other clinically relevant outcomes, should be conducted to inform clinical decision-making further.
References
Redden MD, Chin TY, van Driel ML. (2017) Surgical versus non-surgical management for pleural empyema. Cochrane Database Syst Rev. doi:10.1002/14651858.
Odell JA. (1994) Management of empyema thoracis. J R Soc Med.
Miller KS, Sahn SA. Chest tubes. (1987) Indications, technique, management, and complications. Chest. doi:10.1378/chest.91.2.258.
Kaifi JT, Toth JW, Gusani NJ, et al. (2011) Multidisciplinary management of malignant pleural effusion. J Surg Oncol. doi:10.1002/jso.22100.
Further Reading

All Empyema Content
What is Empyema?
Empyema Diagnosis
What Causes Empyema?
Last Updated: Apr 19, 2023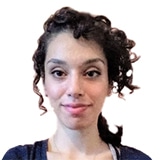 Written by
Hidaya Aliouche
Hidaya is a science communications enthusiast who has recently graduated and is embarking on a career in the science and medical copywriting. She has a B.Sc. in Biochemistry from The University of Manchester. She is passionate about writing and is particularly interested in microbiology, immunology, and biochemistry.
Source: Read Full Article