Anxiety associated with the impact of climate change
Climate change is one of the most serious threats to global health. Changes in climate have been proven to have irrevocable impacts on the environment and as a result, threaten public health worldwide. One way climate change affects public health is through eco-anxiety.
Image Credit: OneSideProFoto/Shutterstock.com
Eco-anxiety is the chronic fear of future environmental disaster. This fear usually comes about as a result of experiencing the impact of climate change. Individuals who suffer from eco-anxiety are fearful about their future in a world where climate change is causing irrevocable changes to the environment.
"A stable climate is the most fundamental determinant of human health."

Maibach et al., 2021
What do experts say?
Eco-anxiety is most common in young people and is experienced differently depending on an individual's experience with the effects of climate change. Eco-anxiety is more prominent in those more severely impacted by the effects of climate change.
These include those with the least resources to combat the direct impacts of climate change and those who see the impacts of climate change on a daily basis through work. Additionally, higher levels of eco-anxiety are reported in individuals who regularly consume media surrounding climate change.
A large population of young people who experience eco-anxiety report that their feelings sprout from the inaction of government bodies and corporate entities.
In response to this, some researchers claim that these responses should be considered normal responses to existential threats to the environment instead of a diagnosable mental condition.
Others counter this argument by stating that climate-related anxiety can be severely detrimental to one's mental health and wellbeing. They also argue that eco-anxiety is separate from normal fears about the planet as it involves hopelessness. Eco-anxiety is associated with feeling like you do not know what to do or that there is nothing one can do.
What does the data say?
A recent study by Marks and colleagues, published September 2021, was one of the first studies on this topic that surveyed a large group of young people on their feelings towards climate change.
This study surveyed 10,000 young people (aged 16-25), across 10 countries, about their feelings towards climate change. From this study, the majority of young people felt feelings of anxiety, powerlessness, and sadness in response to climate change.
"Over 45% of young people surveyed said their feelings about climate change negatively affected their daily lives."

Marks et al., 2021
These results demonstrate that experiencing the effects of climate change is a psychological stressor that threatens both physical and mental health.
Though this study provides valuable data that suggests eco-anxiety is a real concept, essential quantitative research on a wider scale is missing. Further research is needed to confirm the results found in this study.
The danger of eco-anxiety
Researchers liken eco-anxiety to generalized anxiety disorder which involves worrying about different things in life that prevents decision making. From this, some suggest that the hopelessness and worry associated with eco-anxiety can prevent actions essential for lessening the effects of climate change.
Ways to lessen eco-anxiety
In a YouTube interview, Dr. Ali Mattu from 'The Psych Show' laid out several practical ways to help lessen feels of anxiety associated with the effects of climate change. These are listed below:
Ways to lesson eco-anxiety

How does this help?

Disaster kit tailored to one's environmental needs (e.g., fire safety equipment in areas prone to fires).

Provides peace of mind that one will be prepared in the face of a disaster.

Things that help coping with negative emotions (e.g., apps, music, books, physical things, etc).

It is important to have something that has previously provided comfort when experiencing negative emotions.

Creating a plan with those around you (e.g., with family, close friends, and members of the community).

Connecting with others when facing the severe impact of climate change is critical for both physical and mental wellbeing.

Creates a feeling of togetherness, safeness and lessens feelings or helplessness.
Conclusion
Thinking about the irrevocable impact of climate change on the environment can cause anxiety and is often referred to as eco-anxiety. Individuals from poorer countries who do not have the facilities to combat disasters related to climate change, and members of societies who live closely with nature experience disproportionately higher levels of eco-anxiety.
Despite the term 'eco-anxiety' becoming more popular among researchers and in the media in recent years, the concept is not clearly understood. More clarity is needed for eco-anxiety to become a diagnosable condition. Further research is needed, using more diverse methodologies by involving individuals disproportionately affected by the impact of climate change – namely Indigenous peoples, young people, and children.
"It is important to understand the anxiety response evoked by the climate crisis, given its increased global awareness."

Coffey et al., 2021
Continue reading about anxiety here
References:
Coffey, Y., Bhullar, N., Durkin, J., Islam, M. S., & Usher, K. (2021). Understanding Eco-anxiety: A Systematic Scoping Review of Current Literature and Identified Knowledge Gaps. The Journal of Climate Change and Health, 3(2021), 100047. https://doi.org/10.1016/j.joclim.2021.100047
Maibach, E., Miller, J., Armstrong, F., El Omrani, O., Zhang, Y., Philpott, N., Atkinson, S., Rudoph, L., Karliner, J., Wang, J., Pétrin-Desrosiers, C., Stauffer, A., & Jensen, G. K. (2021). Health professionals, the Paris agreement, and the fierce urgency of now. The Journal of Climate Change and Health, 1(March 2021), 100002. https://doi.org/10.1016/j.joclim.2020.100002
Marks, E., Hickman, C., Pihkala, P., Clayton, S., Lewandowski, E. R., Mayall, E. E., Wray, B., Mellor, C., & van Susteren, L. (2021, September 7). Young People's Voices on Climate Anxiety, Government Betrayal and Moral Injury: A Global Phenomenon. Papers.ssrn.com. https://papers.ssrn.com/sol3/papers.cfm?abstract_id=3918955
zentouro. (2019, January 29). What is eco-anxiety? feat. @The Psych Show. YouTube. https://www.youtube.com/watch?v=mwJUm37_G_Y
Further Reading
All Mental Health Content
World mental health support and the effect of stigma and discrimination
A Guide to Coping with Change
Managing and Reducing Stress
Analyzing the Stigma Surrounding Mental Health
More…
Last Updated: Dec 23, 2021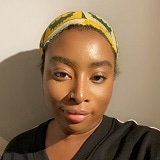 Written by
Joelle Hanson-Baiden
Joelle completed her Bachelor of Science degree in Cognitive Neuroscience and Psychology at The University of Manchester in 2021. Prior to this, Joelle completed a Biosciences Foundation Year at The University of Manchester in 2018.
Source: Read Full Article