The term "pansexual" has been getting a lot of attention lately, thanks to more high-profile celebrities talking openly about their sexual identities and helping their fans understand more about those identities. In particular, stars like Bella Thorne and Miley Cyrus, and even more recently, Demi Lovato have shared their experiences discovering their sexuality, helping to explain the often misunderstood term. Demi recently came out to fans as pansexual, opening up about her sexual fluidity in a March 2021 podcast to promote her new YouTube docuseries "Dancing With The Devil."
"There are a lot of stereotypes and misconceptions about pansexuality, and one of the most prominent ones is that pansexuality doesn't exist, or isn't a 'real' sexual identity. This is absolutely false," Corey Flanders, PhD, an associate professor of psychology and education at Mount Holyoke College, previously told Women's Health.
For these 18 celebrities, pansexuality is very real, is not just a "phase" they've gone through, and differs from other LGBTQ+ identities. "'Pan' comes for the Greek word 'all,'" Holly Richmond, PhD, a certified sex therapist and marriage and family counselor, previously told Women's Health. "Pansexual is not bi-sexual, it's all sexual." That means a pansexual person could be attracted to some who identifies as a man, woman, a transgender person, or a nonbinary person (someone who chooses not to identify themselves by either gender), Richmond says.
With all that in mind, here's how these 18 celebs who identify as pansexual explain the term.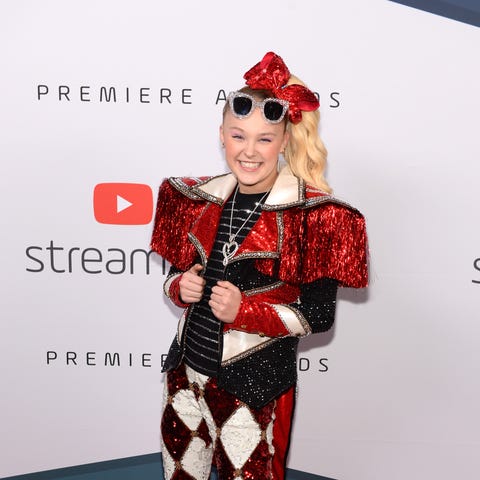 Influencer and performer Jojo Siwa came out as a member of the LGBTQ+ community on TikTok earlier this year. At first, she didn't
necessarily go with any one particular label for her queerness.
Now, she's specified her identity as "queer" or "pansexual." "I like queer," Jojo more told People in an exclusive interview. "Technically I would say that I am pansexual, because that's how I have always been my whole life, is just like, my human is my human."
In promoting her new album and docseries "Dancing With The Devil," Demi Lovato disclosed in an episode of The Joe Rogan Experience that pansexual was the best way to describe her identity. "I'm so fluid now, and a part of the reason why I am so fluid is because I was super closeted off," Demi said. She continued, "Any attraction I had to a female at a young age, I shut it down before I even let myself process what I was feeling." Now, she says, she's attracted to "anything, really."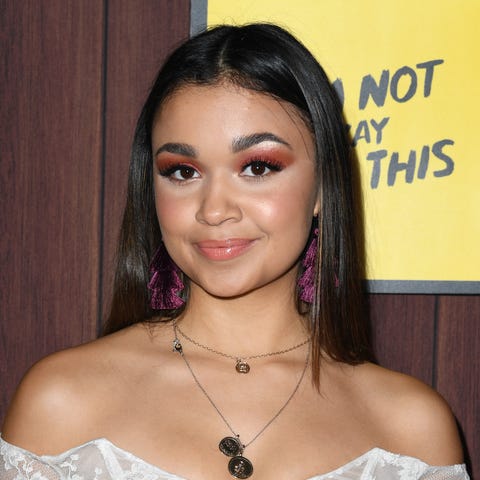 Outer Banks star Madison Bailey also used TikTok as a vehicle for coming out and giving some detail about her pansexual identity."Nobody knows what pansexual means. Girls, boys, trans boys, trans girls, nonbinary babies. It's what's on the inside, boo," she wrote in her TikTok caption.
Later, in an Instagram Live appearance, Madison said,"Being open and honest feels so good! To be so transparent, especially in an industry where a lot of people want to be in my personal life, it's nice that I can be like 'Here's my personal life. You can have it. It's fine.'"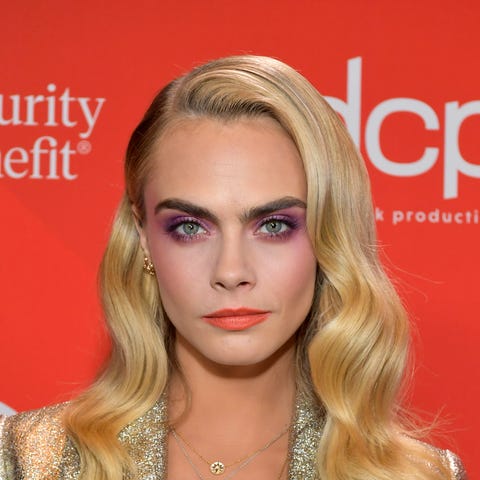 Cara Delevigne discussed both her gender identity and her queerness with Variety during Pride month last year, explaining that for her, it's all about the person, and not the gender identity of the person. "I always will remain, I think, pansexual," she said. "However one defines themselves, whether it's 'they' or 'he' or 'she,' I fall in love with the person—and that's that. I'm attracted to the person."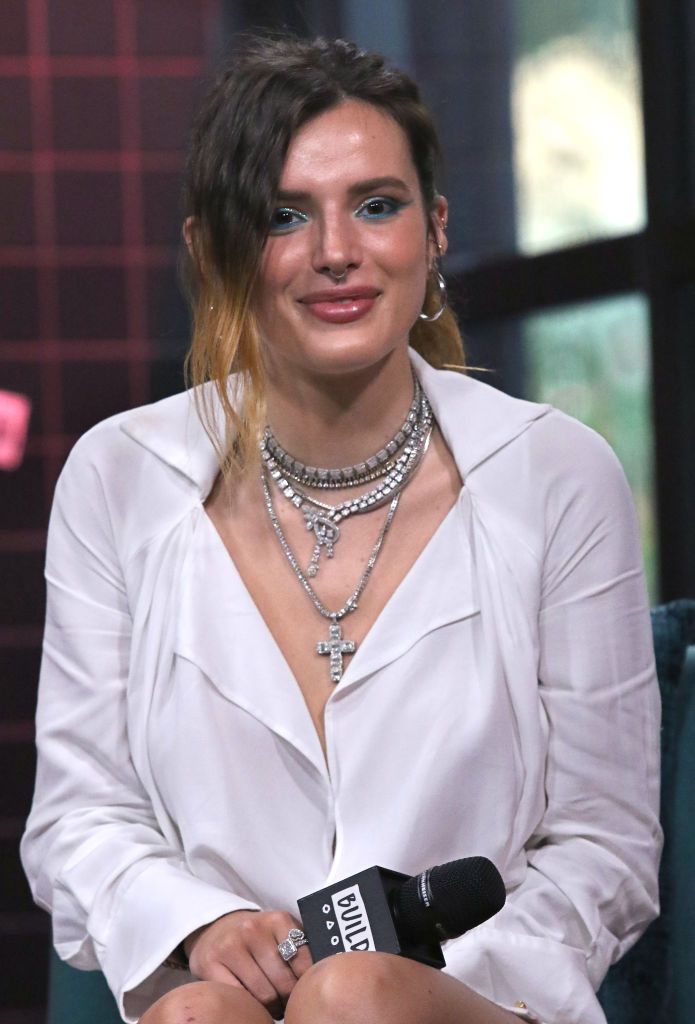 Bella Thorne just opened up about identifying as pansexual in a new interview with Good Morning America. "I'm actually pansexual, and I didn't know that," Thorne said. "You like beings. You like what you like. Doesn't have to be a girl or a guy or a he or she or they or this or that. It's literally you like personality. You just like a being."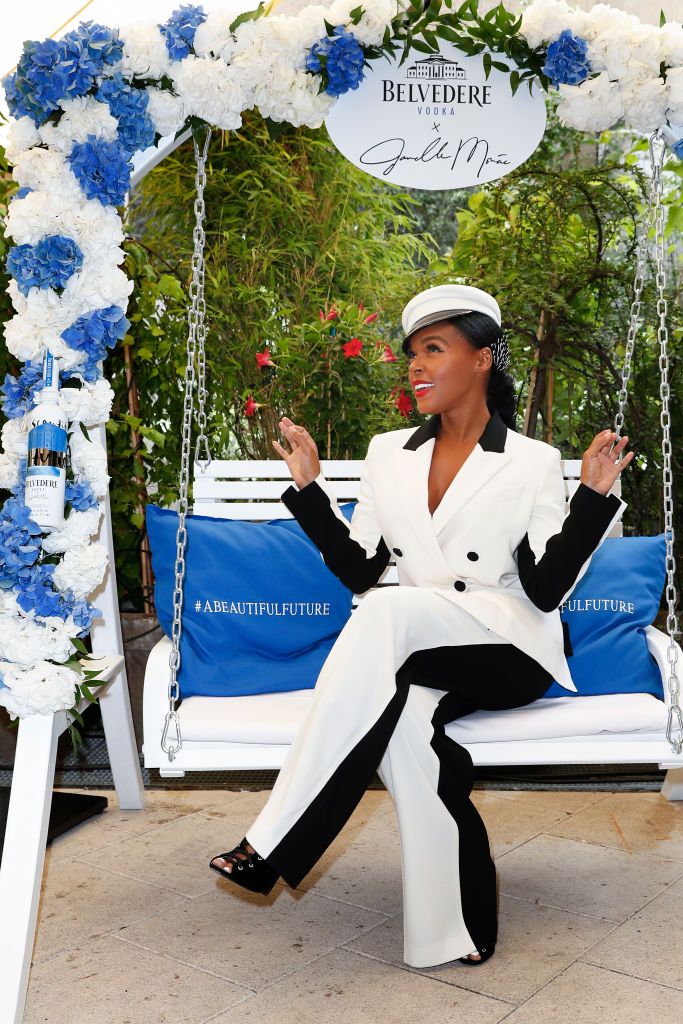 In 2018, Janelle told Rolling Stone about her pansexuality. "Being a queer black woman in America, someone who has been in relationships with both men and women—I consider myself to be a free-ass motherf*cker," she said.
Janelle further explained that she originally identified as bisexual, but realized that label didn't quite fit. "Later I read about pansexuality and was like, 'Oh, these are things that I identify with too,'" she said. "I'm open to learning more about who I am."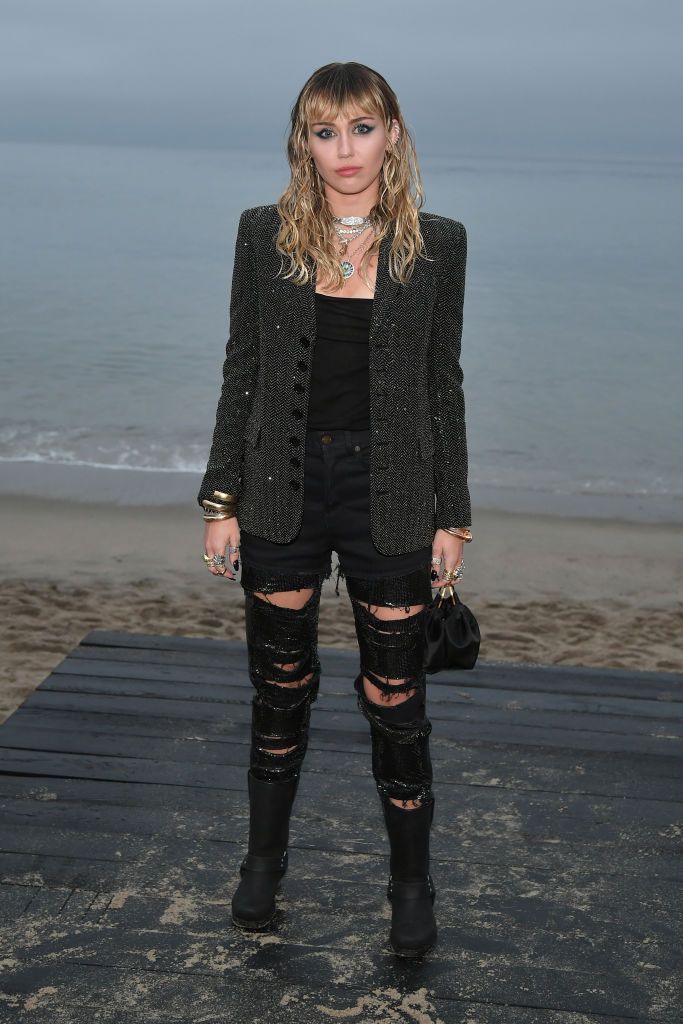 The singer has been open about her sexuality and resulting struggles over the years. In 2016, she told Variety that she had difficulty understanding her own gender and sexuality. "I always hated the word 'bisexual' because that's even putting me in a box," she explained. "I don't ever think about someone being a boy or someone being a girl…My eyes started opening in the fifth or sixth grade. My first relationship in my life was with a chick."
Miley also told Billboard: "Who I'm with has nothing to do with sex," she said. "I'm super-open, pansexual, that's just me."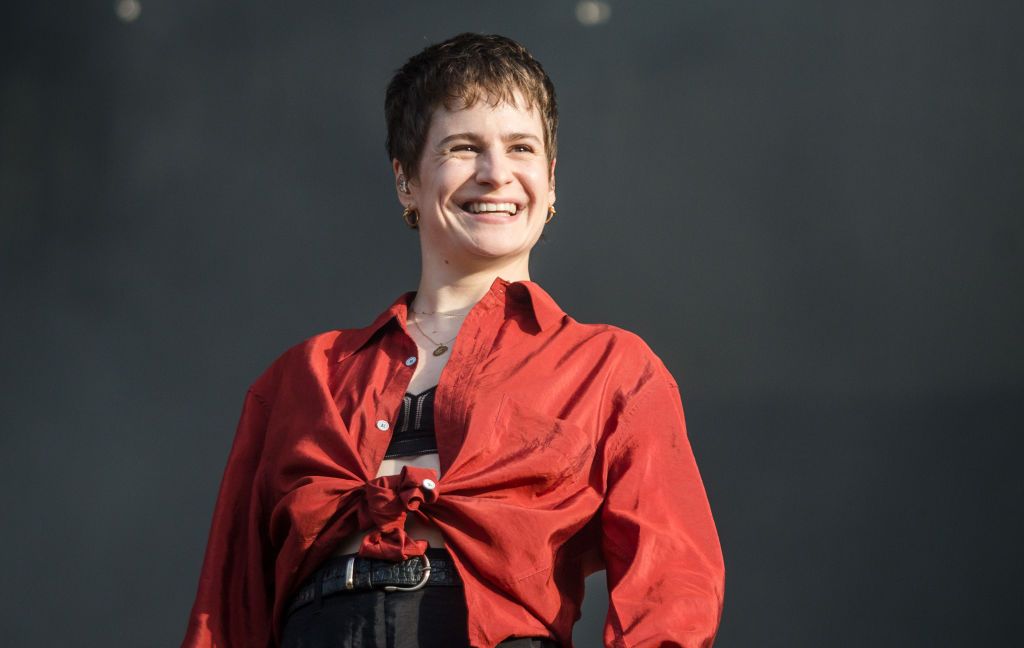 The lead singer of Christine and the Queens appeared on BBC and discussed being pansexual. She said pansexuality "means that I can fall in love with someone regardless of their gender, regardless of how they define themselves. I don't really see that as an obstacle, as a definition."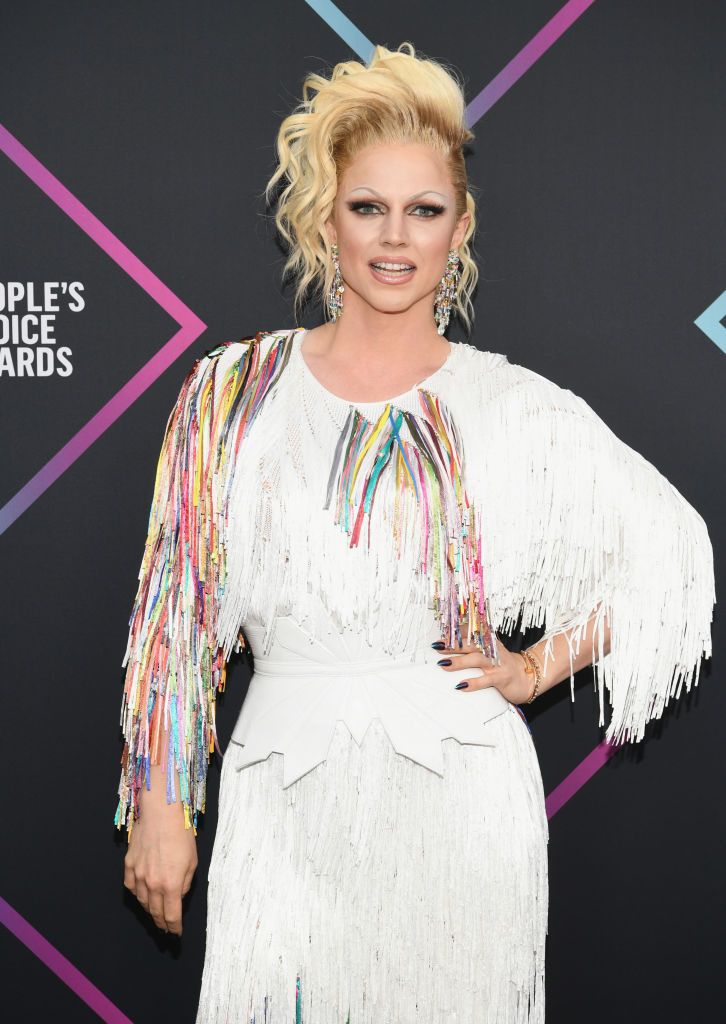 Appearing on Ru Paul's Drag Race and Celebrity Big Brother, Courtney Act, aka Shane Jenek, has been open about pansexuality. In an interview with Attitude magazine, Shane said, "The reason I identify as pansexual is not because I wander around the street looking at women thinking I wanna bang 'em, it's because I've had sexual and emotional experiences with women, and I don't count that out as being a possibility."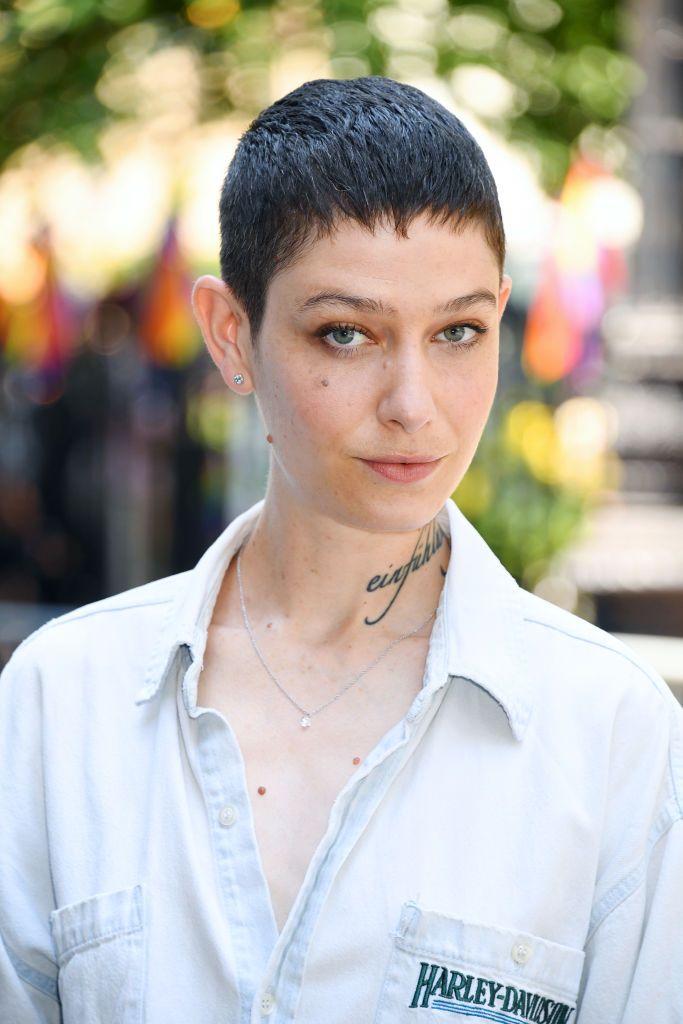 The Billions and Orange is the New Black actress identifies as non-binary and pansexual. Asia told Huffington Post, "Well, from the time I came to understand sex and sexual orientation, and all of that, I've identified as pansexual and I've always felt like I had the spiritual, emotional, physical capability of being attracted to any gender."
Asia also made history by choosing whether to compete for Best Actor or Best Actress for the Emmys this year for playing Taylor on Billions.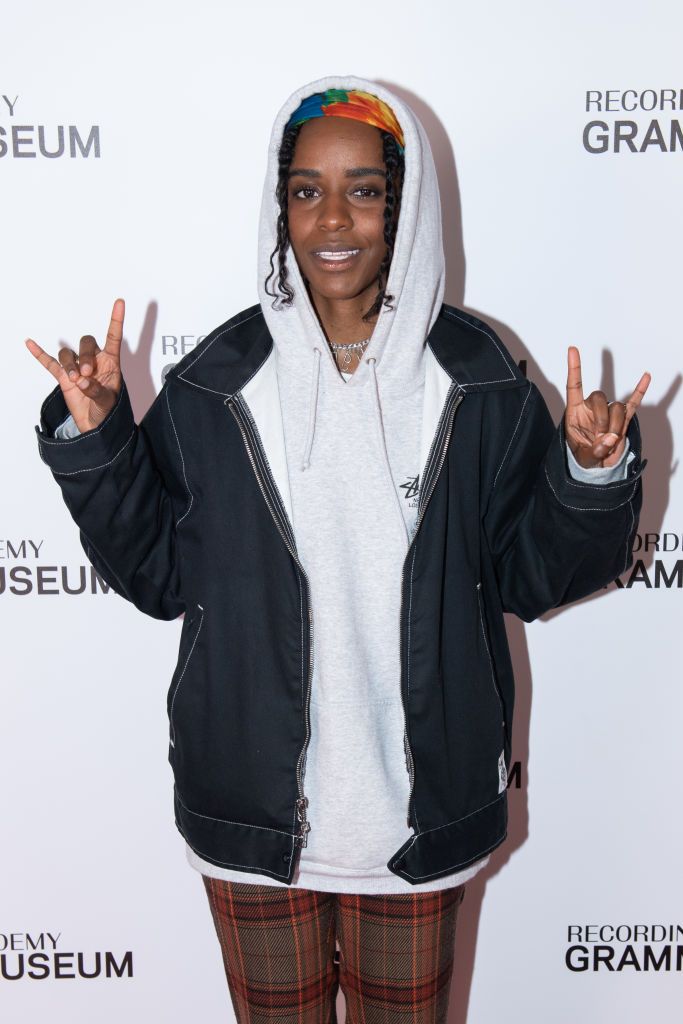 Angel Haze, aka rapper Roes, was a pioneer when she talked to MTV about pansexuality in 2013. "I see people for who they are…I don't base all of my relationships off of sex. I'm still a virgin," she said. "…I care about connecting with people on a deeper level…I want something that's deep-rooted." She added that pansexual "is the term I'd use to describe how I feel" on an appearance on Fusion TV, per MTV.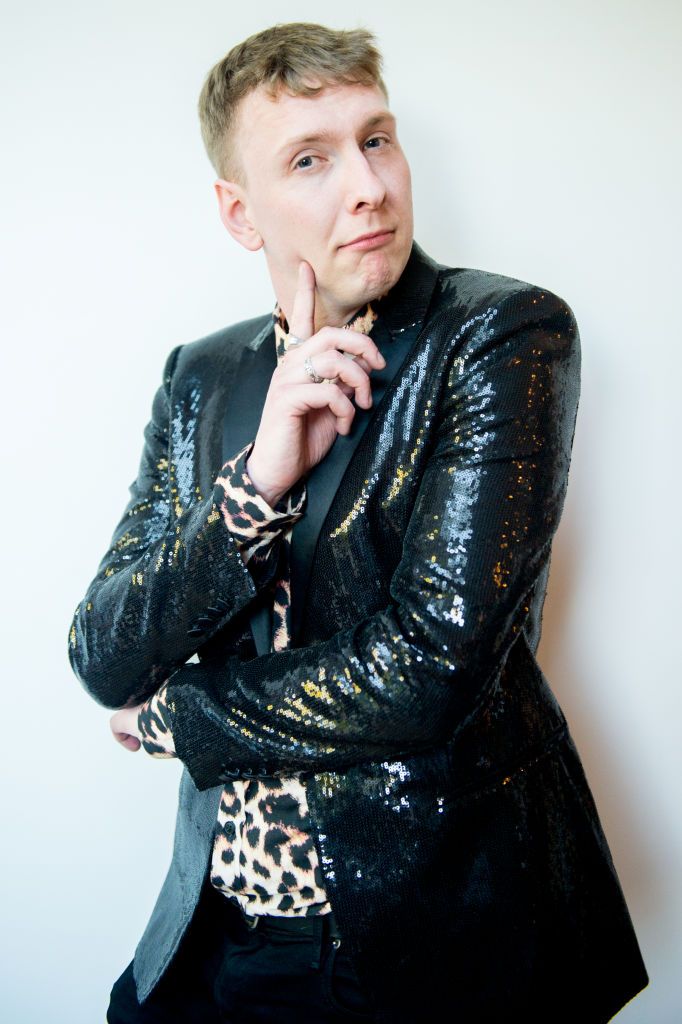 The British comedian has previously identified as bisexual. However, he told Gay Times that pansexual may be more accurate. "I identify more now as pan. I didn't know what that was until about a year or so ago," Joe explained. "I was doing a gig and there was someone who described herself as hetero-romantic-pansexual which means she has relationships with men but she is sexually attracted to all genders. Gender is fluid, and I think it's absolutely fascinating."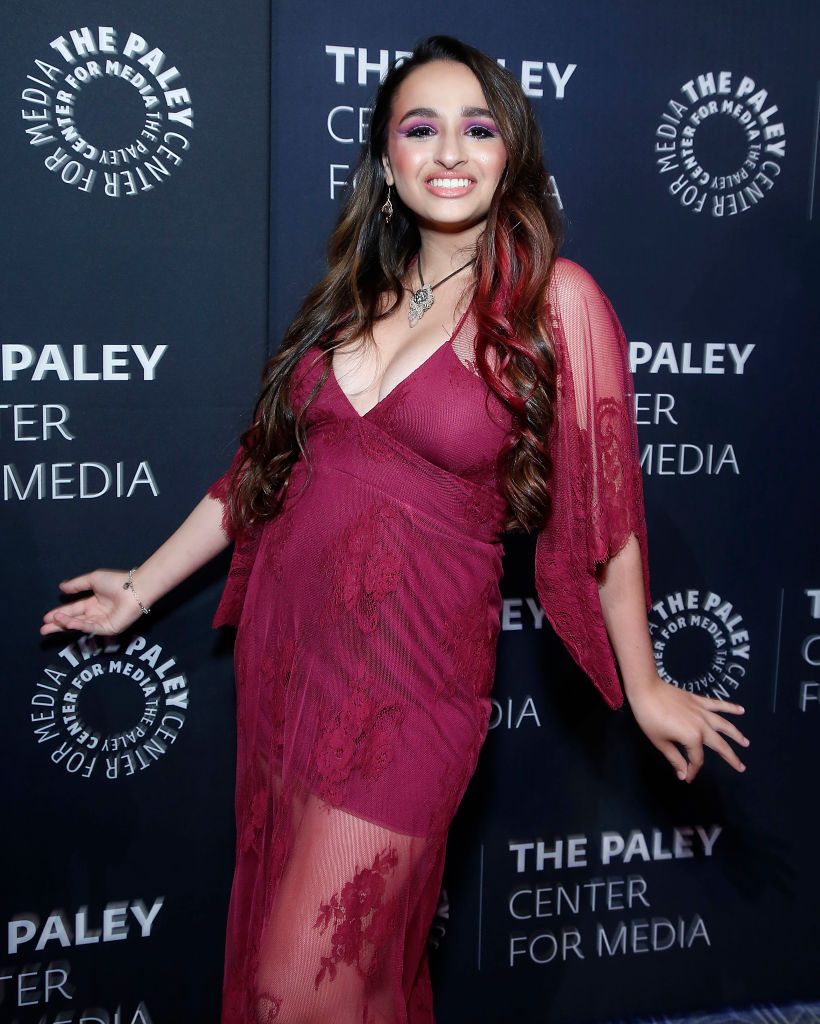 After coming out as trans at age 6, Jazz Jennings has become an influential LGBTQ+ activist and YouTube star, sharing her life journey. Jazz recently came out as pansexual to Dazed and further elaborated on Twitter: "I am pansexual. This means that I am attracted to people at a level that surpasses gender identity or sexual orientation. I love people for their souls and internal beauty."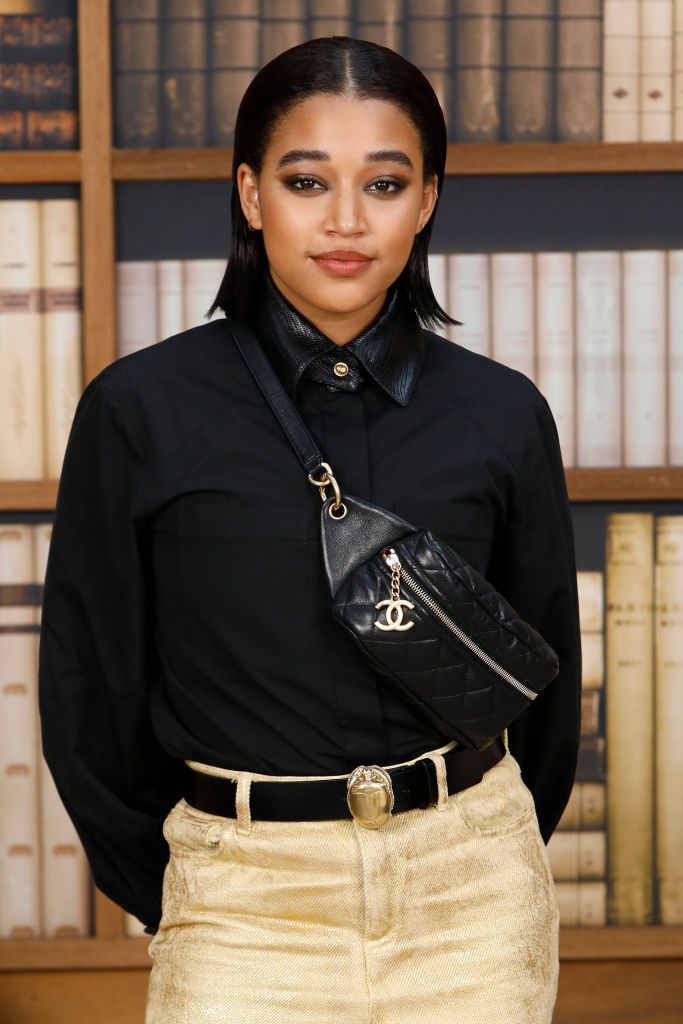 Known for playing Rue in The Hunger Games, Amandla Stenberg identifies as gender non-binary and bisexual, per Teen Vogue. Since then, Amandla has also spoken about being pansexual in a video for Rookie magazine. "I identify publicly as bisexual. I would also use the word pansexual to describe my sexuality," Amandla shared. "The thing is I use the word bisexual just because I feel like for people who don't necessarily know that vocabulary… it's easier to say I'm bi."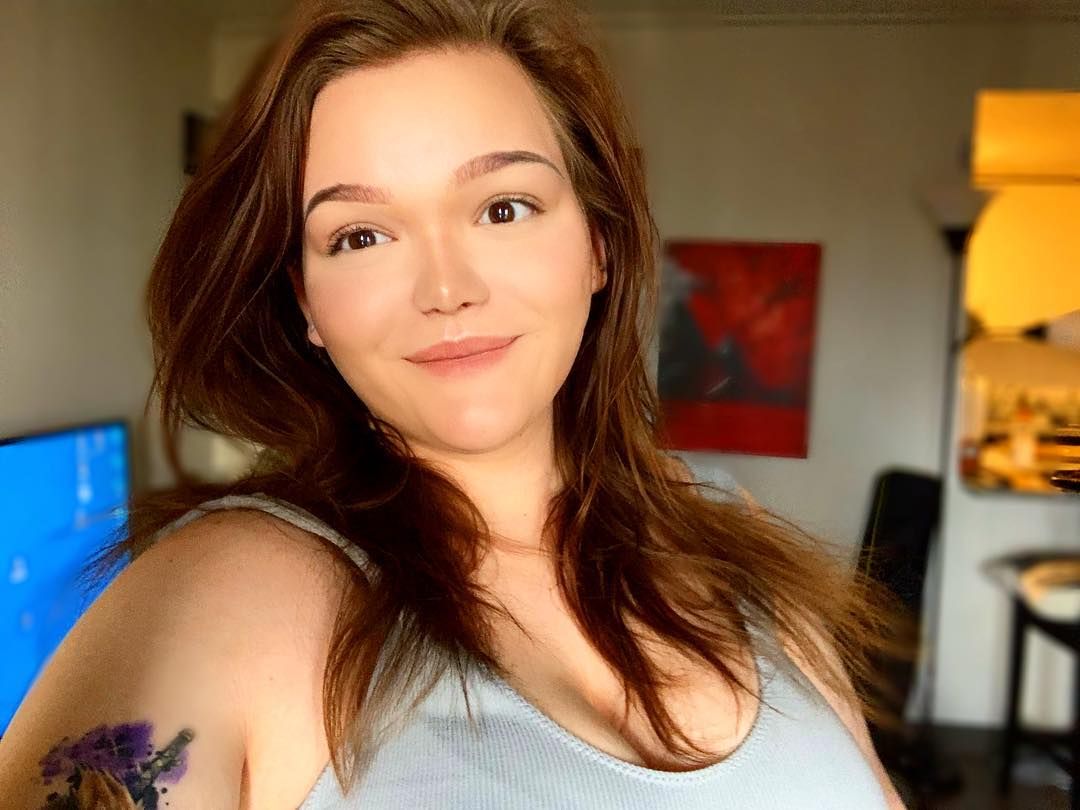 Daughter of Dog The Bounty Hunter stars Duane and Beth Chapman, Bonnie opened up about her sexuality inan Instagram post earlier in 2019. "For the past seven years, I've kept kind of a big secret to myself," she wrote in the caption. "I'm pansexual, now I'm sure the term is familiar with some people. It means to me I fall in love with personalities, rather than a gender."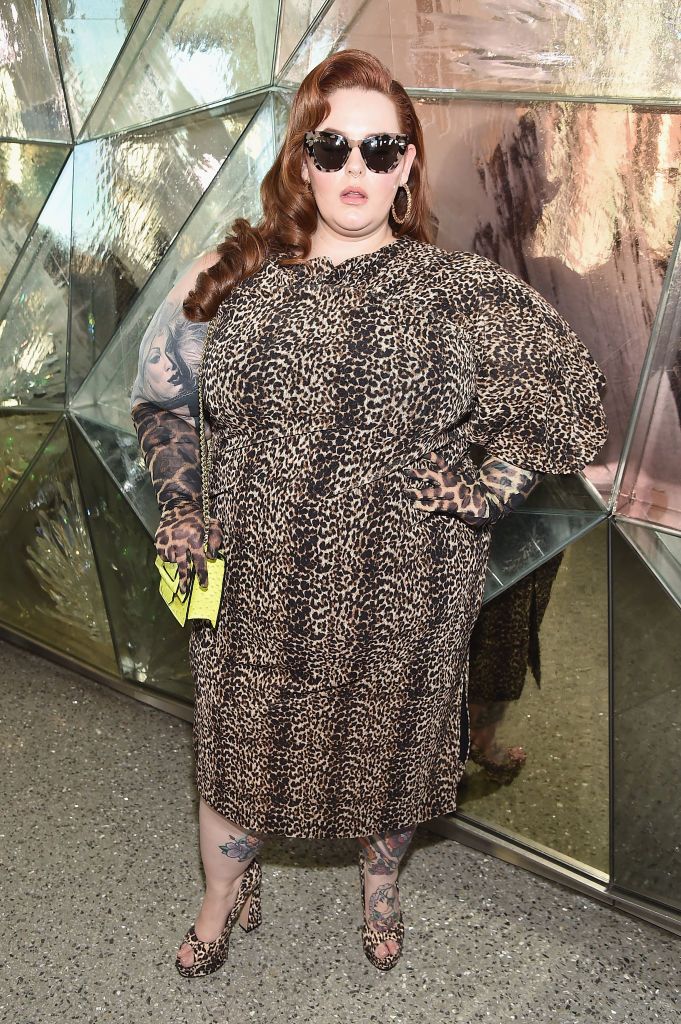 The plus-size supermodel recently spoke to Nylon about her own surprising identity discovery. She said a recent misunderstanding in a bar led her to tell a man, "Thank you so much for asking. I've been thinking a lot about my relationship to my own queerness, and I think the word pansexual speaks to me more than bi does."
She added, "I can connect with people on a more intimate level than I was before, because I don't have to pretend to be someone I'm not."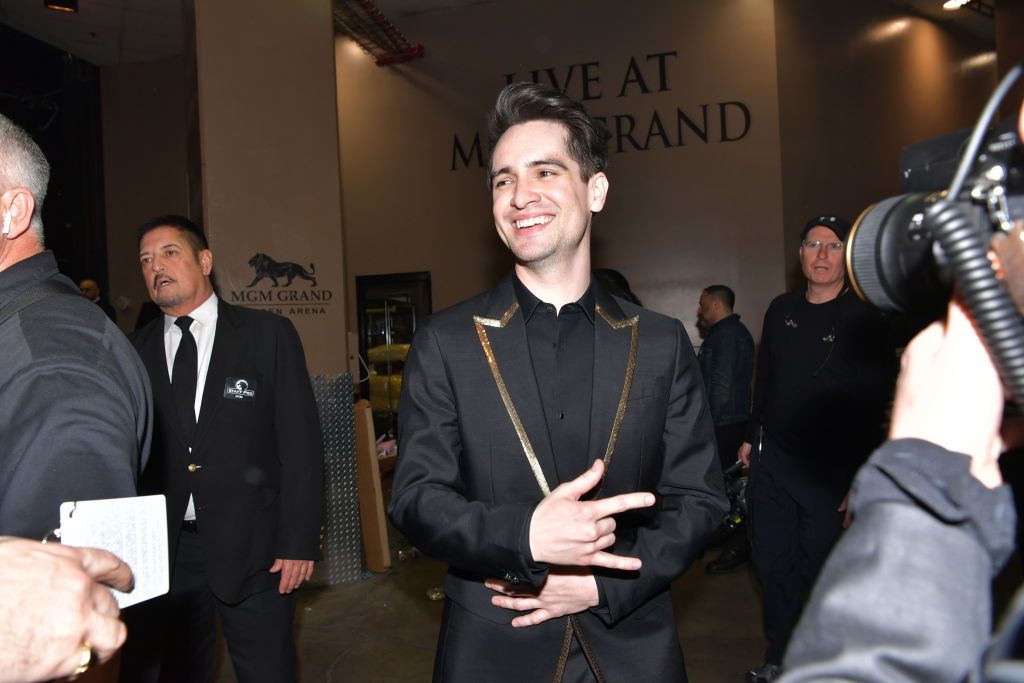 The lead singer of Panic! At The Disco shared publicly about being pansexual in an interview with Paper magazine last summer. "Yeah I guess you could qualify me as pansexual because I really don't care. If a person is great, then a person is great. I just like good people, if your heart's in the right place.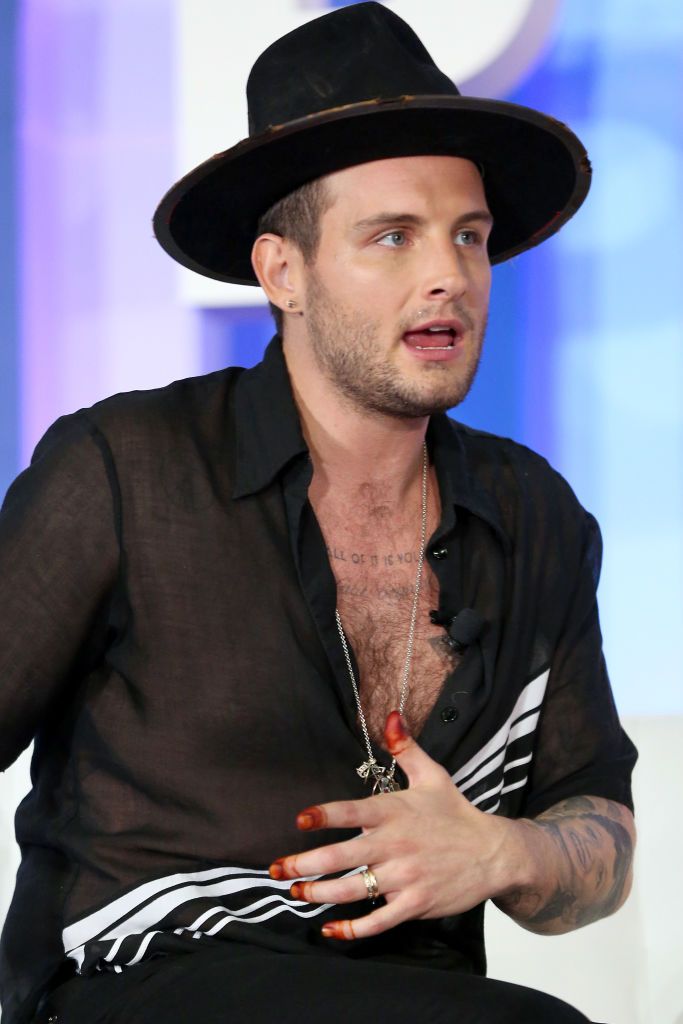 The Younger actor has said he identifies as "more of a pansexual," but he's also okay with being described as bisexual. "I can be emotionally, physically attracted to men," he told The Advocate. "I can be emotionally, physically attracted to women. The 'B' in LGBTQ-plus has been fought for, for so long. I'm not going to be the person that's like, 'No, I need a 'P,' I need another letter!'"
Nico is married to Bethany C. Meyers, and the couple calls themselves "queer polyamorous".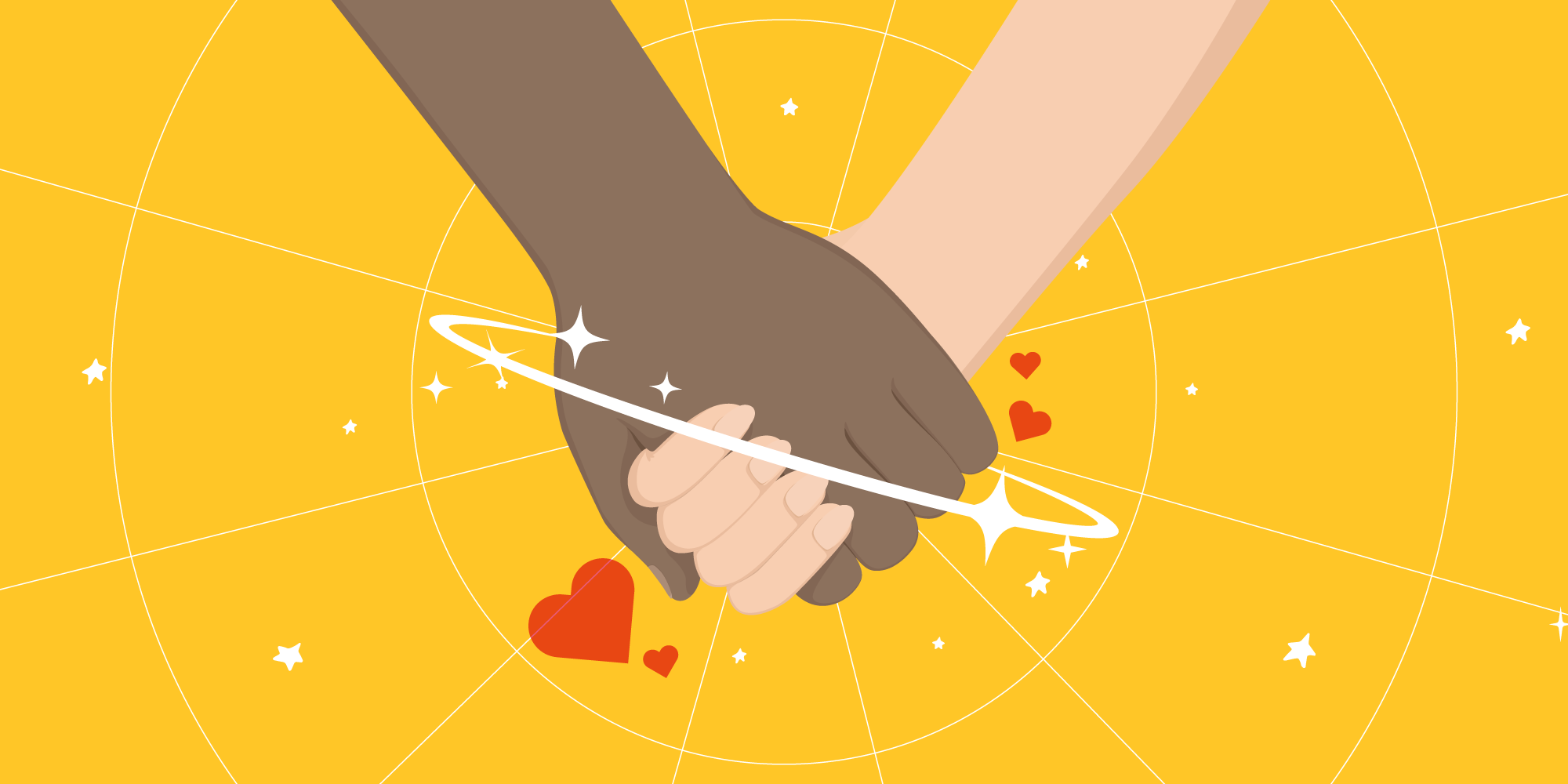 Source: Read Full Article